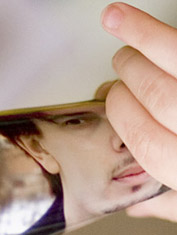 Science and music...

Albert Einsten, the famous physicist, liked music and played violin. There is a story about when he was playing Beethoven within a quartet, after an informal dinner with their wives. To start with the music sounded reasonably, but became more and more strange. After a while the piano player stopped and asked Einstein where he was in the scores.
-Page two, last row.
-Ooops, said the cello player. I have only got to the first row in page two.
-Personally I am still on the first page, said the piano player.

Mikael plays the guitar, and some bass guitar and keyboards. Compositions are being worked out in his home studio while previously most attention was given to The New Grove Project.


Listen at Myspace.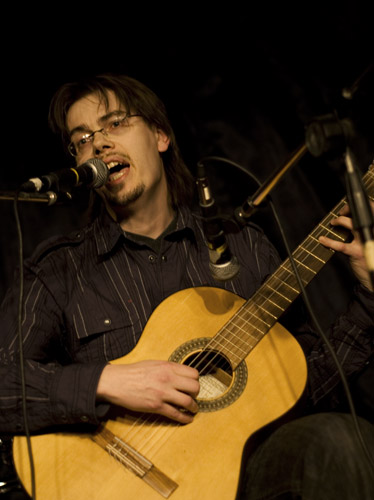 Foto: Remigijus Vasiliauskas
---
Mikael kan bokas för kulturella evenemang där han spelar avskalade versioner av egna kompositioner på akustisk gitarr. Uppträdandet har arbetsnamnet "In quiet places" och har en djupt stämningsfull karaktär.
Brill kan köpas genom Growing Art för 150 SEK inkl frakt.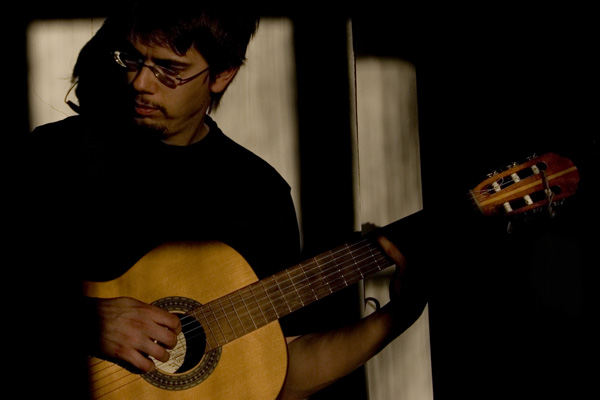 Foto: Mika Arwin
New Grove Project: Brill
Official site.

Reviews

Available through Growing Art.


Featuring: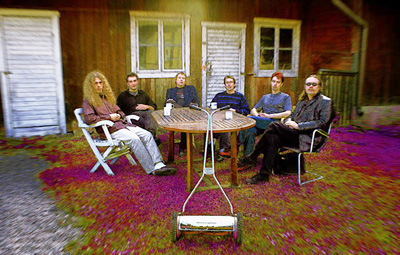 Foto: Göran Stenberg Ingemar Hjertqvist (New Grove Project)
Pär Lindh (Pär Lindh Project)
Fredy Schnyder (Nucleus torn, ex-Thonk)
André Schornoz (Swiss Ländler Gamblers)
Hasse Bruniusson (Flying food circus, Samla Mammas Manna, Flower Kings)
Jode Leigh (ex-England)
Per Sundbom (co-composer track 7)
Miriam Locher (flute on track 7)
John 'Bo bo' Bollenberg (The Bollenberg Experience)
Mikael Syväjärvi - conceptual lyrics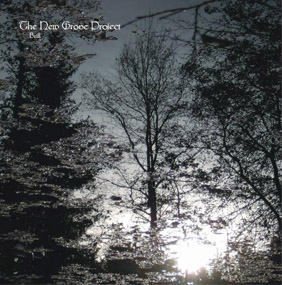 Songlist and samples: Neonlight submission (5.45) / Thoughts sui generis (7.41) / The sounding flood (9.42) / The light within (4.36) / Laughternoon dream (5.07) / Cool fool floating (4.05) / Brill (24.34)

The concept of New Grove Project highlights a word in the world of creative music, and the word is "progressivity". Originating from the musical ideas of Ingemar Hjertqvist and Per Sundbom, NGP has evolved into something quite unique. From the first demo versions recorded in a Summer house in Sweden called Nylunda (translated in English to New Grove) and released in a limited edition of 300 copies the story of NGP has indeed taken an interesting path. With the energy of Ingemar Hjertqvist accumulating impressive musicians like drummer Jode Leigh (from the group England which released the "Garden Shed" album, keyboard extravaganza Pär Lindh (Manticore, Pär Lindh Project), guitarist Roine Stolt (Kaipa, The Flower Kings, Transatlantic, Karmakanic, The Tangent), bass player André Schornoz (also active in the band Swiss Ländler Gamblers with several TV and radio appearances) and Per Sundbom playing additional keyboards, the album Fool's Journey was recorded in 1996 with Ingemar Hjertqvist on vocals. As things evolve in life, it took some time for Ingemar Hjertqvist to accumulate "progressivity" again. For the following album recorded Sep-Oct 2002, in addition to André Schornoz and Pär Lindh a young talent was engaged on guitar. Fredy Schnyder wrote all music, recorded and released on his own initiative an album under the name Nucleus Torn. Besides being a guitar player with an exceptional sense for melodies, he has proven his skills as bass player on the debut album of Thonk. Jode Leigh's contribution this time was one of his compositions in which he plays drums, bass and keyboards. On drums and percussion was Hasse Bruniusson (Samla Mammas Manna, The Flower Kings, and his own Flying Food Circus), who besides being a creative drummer also has developed electronic drum kits. Ingemar Hjertqvist was doing most of the vocals, but also engaged John 'Bobo' Bollenberg (who released an album with musicians like Jordan Rudess, Rick Wakeman, Roine Stolt, and Pär Lindh under the name The Bollenberg Experience). Besides one track written by Bobo, the lyrics for the album were written by Mikael Syväjärvi (founder and guitarist of the late local band Strange Elements). With an interest in interdisciplinary creativity from his activities in art, photography and poetry along with music, the conceptual lyrics were given an additional flavour. So what about the music? It would not be fair to even try to give any description besides "progressivity". One common theme in the compositions and arrangements is the focus of melody (or in some cases melodies considering the complex structure of the songs) without any deviating solos from the musical scenery of each composition, thus influenced by these ideas from the early 1970's. One thing is for sure: It is Brill!

Importance of lyrics!?! "Yeah, oh yeah … I need some love" - Rush before Neal Peart. Nice one DJ Jessie.